January 2nd, 2011: Jupiter and Uranus will conjoin. (@ exactly 3:41 EST, but that's minutia)
I propose we all get as many people as we can involved to contribute to a global, mass-protection working!
The basic premise is simple: Too many, especially travellers and the young, are afflicted with intrusive/toxic/unwelcome influences, often human but also spirits and Psyjunk. The aforementioned disrespectful vermin are hereby dubbed "Spam."
So, why not let's create a filter? I had originally planned to use the borders.com/O'Reilly Tshirts with raining pigs and umbrella, but apparently they don't make it anymore.
So I'm going with a simpler design, one that can be found, bought and printed all over the world. This is the symbol, the T Shirt is not needed but it helps (more useful later, as armor.)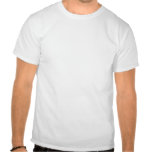 Zazzle has 'em, among other places
As for the Rite itself, anything goes. I would suggest working with beings like Gula, Kwan Yin, Durga, Kali, Jord, Septu, Serquet, Shed, Tutu, Naberius, Glasya Labolas, Jizo, Bhairava and even Dumbledore.
The Sephiroth Chesod could be invoked, as could any protective influence.
Or just use your own power, Chaote style! No invocation needed!
http://www.youtube.com/watch?v=Kn3Qtyx49Uw